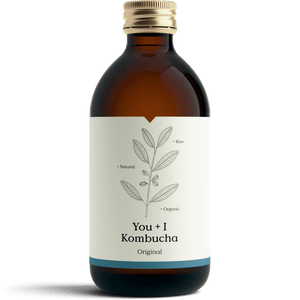 Fermented with French oak our Original kombucha is jam packed full of vitamins, minerals and organic acids.
330ml.
Tasting Notes: Tart & tangy granny smith apples, conference pears and a hint of vanilla.
All Natural Ingredients:
Filtered water, organic Assam tea, organic cane sugar (transformed during fermentation), kombucha culture.

Nutritional Info Per 100ml:
Energy: 44KJ/10Kcal, Fat: 0g of saturates 0g, Carbs: 2.9g of sugars 2.9g, Fibre: 0g, Protein: 0g, Salt: 0g.